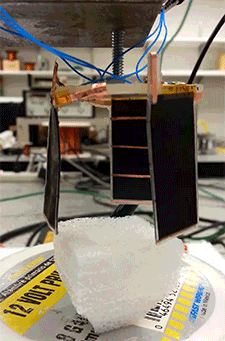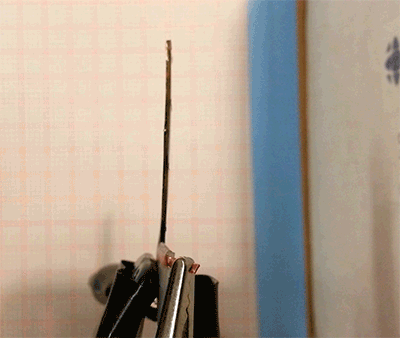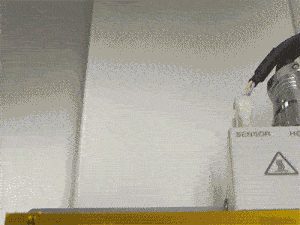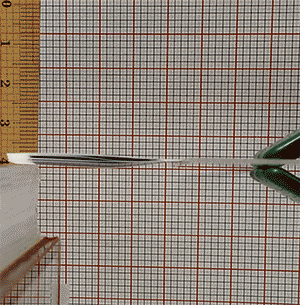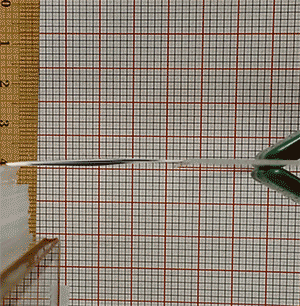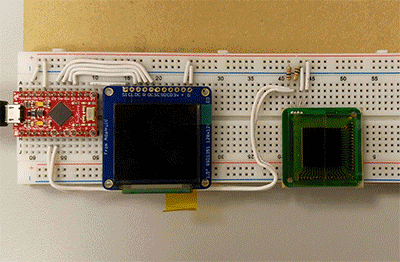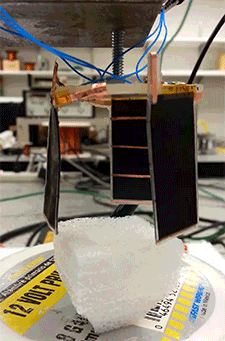 Smarter soft robotics - modeling, fabrication, and characterization of dielectric elastomer transducers
Soft robots represent the future of biomimetic robotics, using their flexibility to adapt to their environment. But many soft robots are "soft" in structure only - under the surface lies heavy, bulky, stiff conventional servos and pneumatic actuators. Electroactive polymers are an attractive alternative means of sensing and actuation, capable of stress and strains similar to human muscle tissue while being soft, silent, and requiring little power.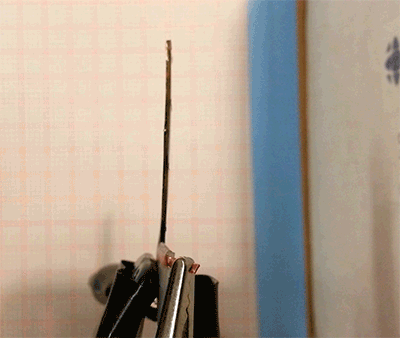 Multilayer unimorph dielectric elastomer actuators (MUDEA) for artifical muscle applications
To move such devices towards commercialization, tools such as new materials and fabrication schemes are needed, as well as viscoelastic models to predict their time dependent behavior,
Manufacturing of high-performance MUDEA by pneumatic dispenser
Actuation of dielectric elastomer devices is related to the applied electric field - so producing uniform, thin laminate structures is key to high performance and reliability. Additive manufacturing and use of materials such as P(VDF-TrFE-CFE) and carbon nanotube + silicone emulsion polymer composite leads to better performance per volt.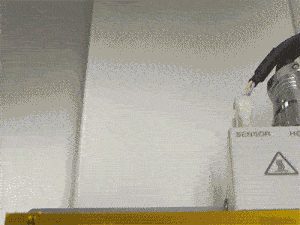 Automated additive fabrication of soft actuators and sensors
Soft actuators and sensors are easily fabricated from liquid solutions using a pneumatic dispenser and 3-axis robot. Unlike many other methods of depositing thin polymer films, the shape of the film is simply controlled by a toolpath.
Flexible capacitive touch and proximity sensors based on dielectric elastomer
Robotic end-effectors require real-time data on their environment - thus soft robots need soft sensors to match. Flexible tactile and proximity sensors have been developed to measure in-plane (shear) and out of plane (normal) contact forces simultaneously.
Tactile-sensor integrated dielectric elastomer actuator for simultaneous actuation and 3D force sensing
Integration of soft sensors and actuators is needed to realize flexible robots. Flexible sensing laminates have been used to provide sensing capability to a soft actuator without increasing its bulk or complexity.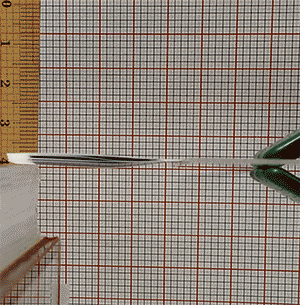 Variable stiffness actuators based on electrostatic chucking
Soft robotics are so attractive in part because they easily conform to their surroundings. However, this means they lack the rigidity needed when, for instance, manipulating objects.
*Chucking is turned OFF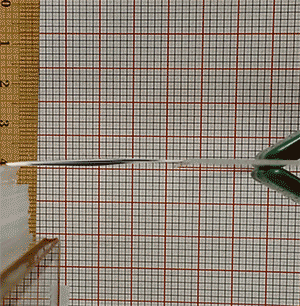 Variable stiffness actuators based on electrostatic chucking
Electrostatic attraction in interlaminar structures can be used to tune the stiffness of soft robots, from soft to stiff states, changing stiffness by as much as 40 times in less than one second.
*Chucking turned ON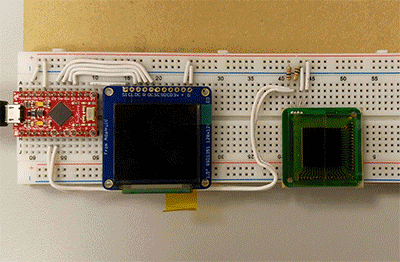 Flexible high resolution tactile sensors for medical devices
Flexible sensors are a potential boon for medical devices, where a soft touch and the ability to conform to the complex shapes of the human body are desired. A prototype for mapping the location of arteries for IV insertion has been demonstrated.